Meet us!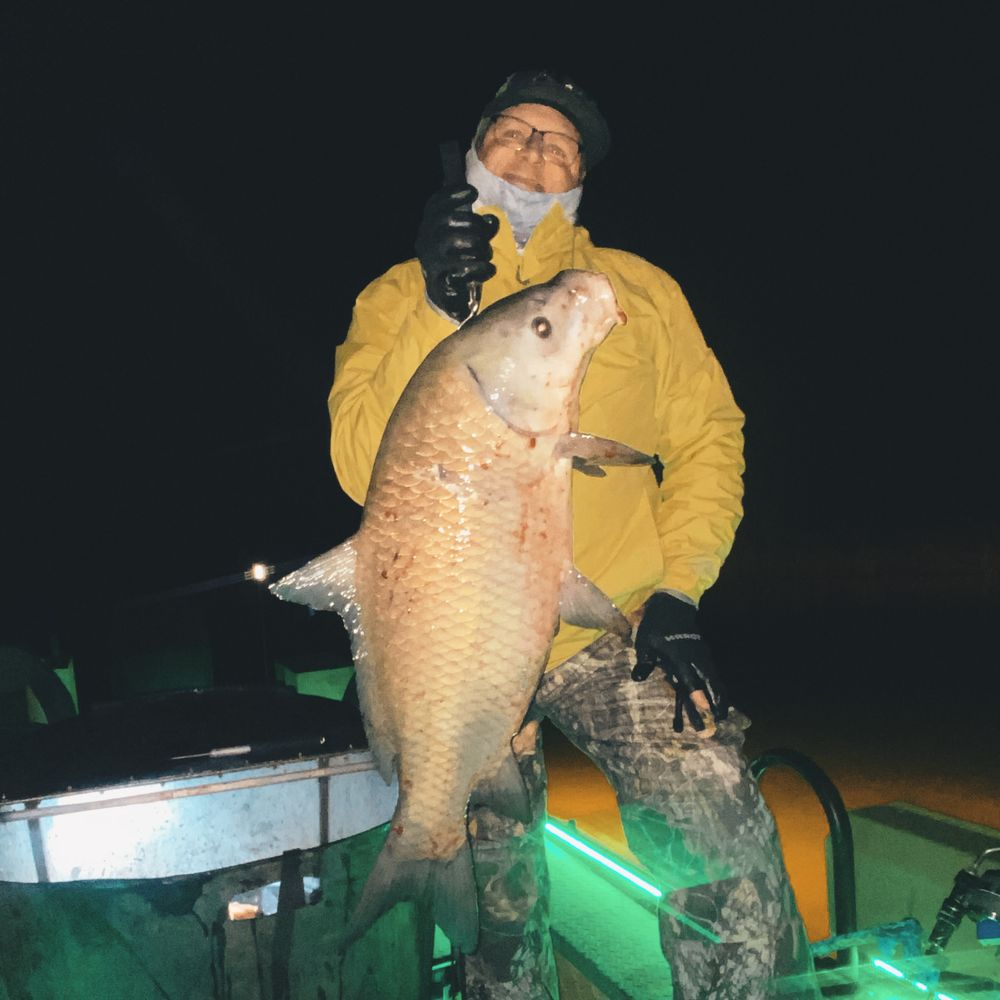 Lonnie Hamil
Your Guide
Back in October of 2016, a very good friend of mine hoodwinked me into bowfishing. He told me we were going to go out fishing, but kept finding other things to do until it started getting dark outside. I've been an avid bass fisherman for most of my life and when I figured out what he was doing, I was NOT thrilled. I had to shoot offhand because I'm a lefty and he only had a right handed bow, but it only took me an hour or two to stick my first fish. After that, I was totally sold on it. It didn't take long for a film of dust to cover my small personal tackle shop worth of bass fishing gear. 
We bowfished in whatever we could for the first several years, whether it was off my friend's ranger bass boat, a pair of kayaks we yoked together and mounted a light bar to, or a small 1854 Grumman flat bottom boat. I was stopped countless times at restaurants, gas stations, marinas, or anywhere I happened to stop when I was pulling my boat and was asked if I guided bowfishing. The opportunity seemed too great and in 2018 we decided upgrade boats and start Hamil Bowfishing Expeditions. 
We have served nearly 1000 individual shooters, over 200 charter groups, and put thousands of fish in our fish bucket in the last 4 years. We cannot wait to have you on the boat!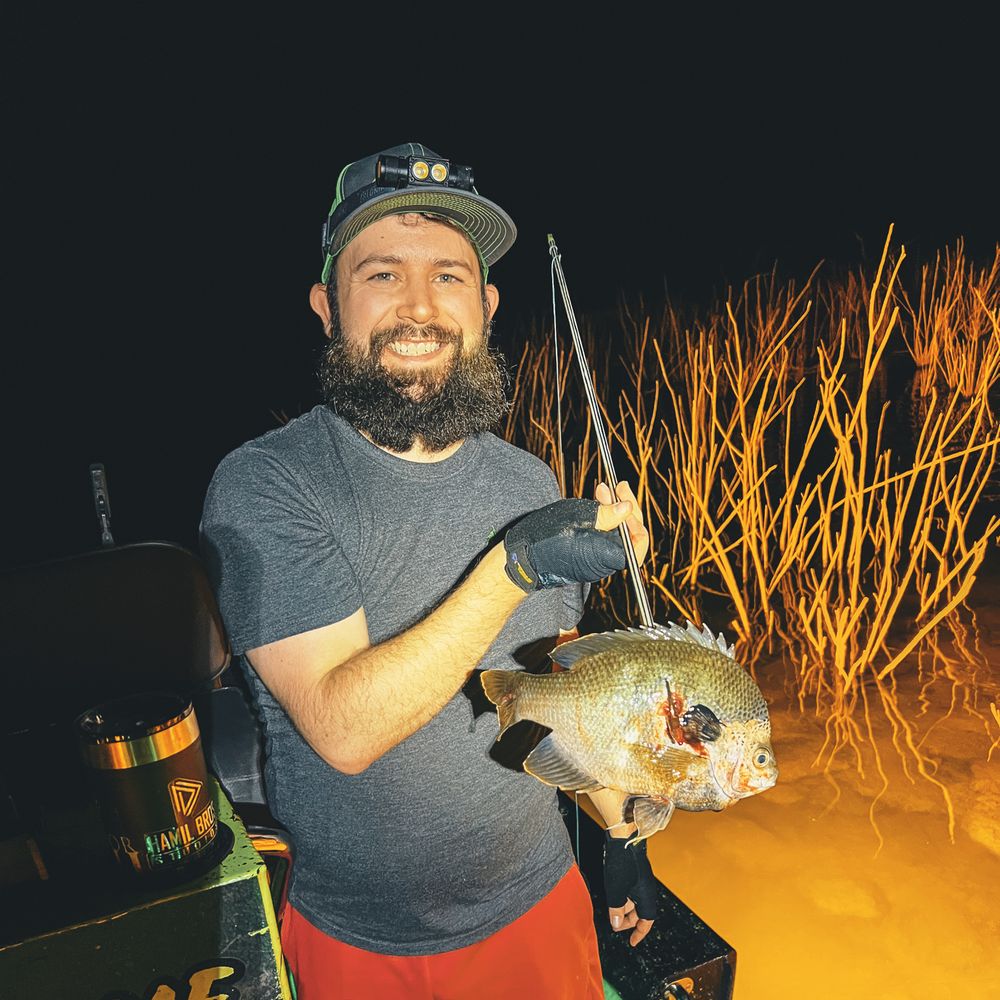 Jacob Hamil
Deckhand | Media
Not long after my dad, Lonnie, got into bowfishing, he pulled me along! My first fishing trip, I reaction shot a gizzard shad for my first fish and that's all it took. I was totally addicted. In those first couple of years from 2016 on, I traveled a LOT with dad, slept in the truck, scouted lakes close to where we live, and had a LOT of fun. Initially, I didn't deckhand on the boat for charters, but it didn't take long to get me involved in that as well as designing the branding, business cards, and brochures for the charter business. I've been in cinematography and photography since I started working and figured I could apply my skills to this as well! I love taking customer's photos with their first fish and with the monsters that they pull out of the water! We can't wait to have you on the boat!