Reviews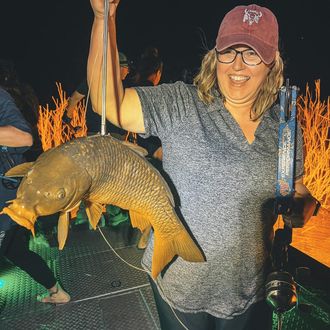 Krista Burns
I highly recommend going bowfishing with Lonnie and Jacob! I didn't really know what to expect going into it, but these guys taught us everything we needed to know and took us out for a successful and fun night of fishing!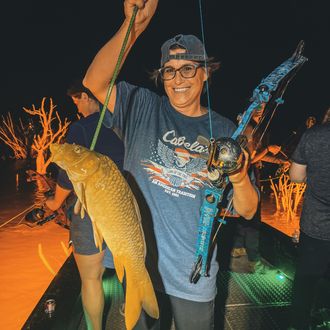 Kim Phares
This father and son duo are amazing. They took 5 women out who have never done this before. They got us on the fish and we all succeeded in reeling some in. What a great experience and amazing guys that we met. It truly was one of the funnest adventures I have done. I will be back and I will be doing more with them for my Charmed Women's Outdoor Adventures Group.
Thanks again guys.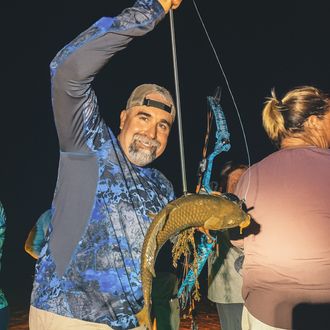 Ray Rich
Hamil BowfishingI Expedition, I have to say, went out of their way to show us the best experience we could possibly have. We ended up with 49 fish and will definitely be back for another round of unbelievable fun. The best family and friend adventure I have ever experienced… Way to go Jacob and Lonnie for giving us this experience, you're a top notch guide when it comes to putting the smack down on some fish.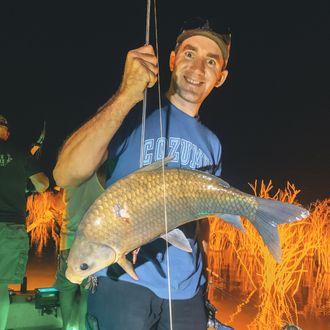 Cory Rowden
My family spent the night tonight hunting with Hamil Bowfishing Expeditions, let me tell you folks, this is an absolute blast. Lonnie and Jacob are excellent hosts, always guiding you to the right spots and helping you aim your sights on fish. The whole trip was action packed! It was so much fun we even purchased an extra hour! If I could give higher than 5 stars, I would! Thanks guys! Will definitely be doing this again!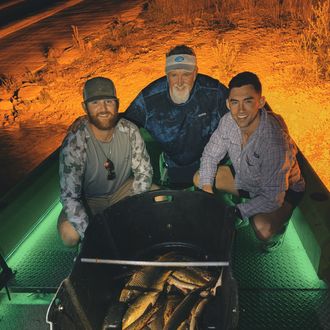 Mark Crowder
We had a great time with Lonnie and Jacob. It was nonstop action. We had never bow fished, they really coached us and were very professional, I recommend them !!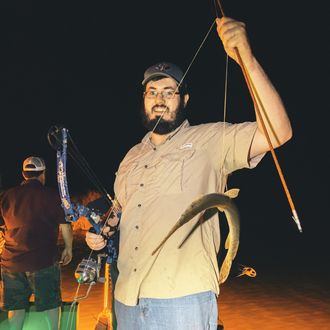 Seth Blackstone
I highly recommend Hamil Bowfishing Expeditions. My brothers and I bought our Dad an Expedition for Christmas. We had a blast. Lonnie and Jacob are the best guides! We definitely made some lifelong memories.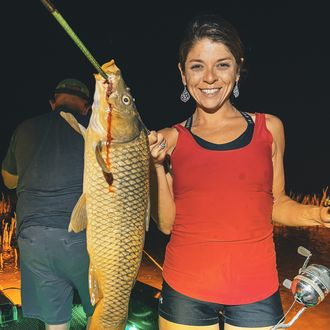 Saranne Hale
Very friendly, attentive, and most importantly patient duo! I recommend Hamil Bowfishing Expeditions for your not so normal fishing experience!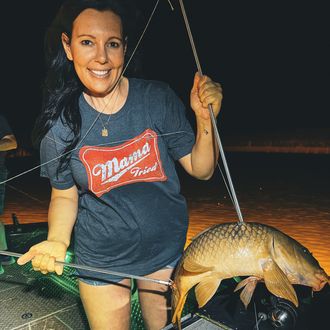 Kasi Sierra
My family had an amazing time! These guys will put you on the fish. They are so patient with first timers. 5 out of 5! Thank you for a great trip!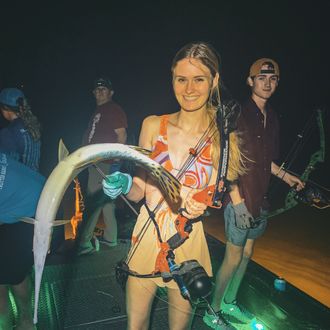 Lily Davis
My first time bow fishing and it was so fun! I didn't really expect to hit anything because I've never been too skilled at shooting a bow but Lonnie was very helpful and informative in showing me how to do it. It was very entertaining and I caught on pretty quick! Had a great time! Would definitely recommend.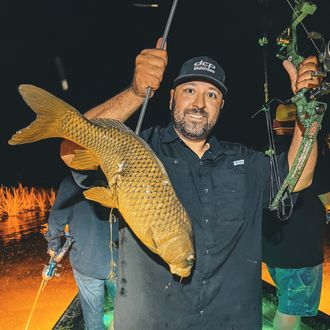 Mark Barrera
Highly recommend Hamil Bowfishing Expeditions. The most friendly patient helpful guides I have ever had. They were very tentative and put us on plenty of fish. I will definitely plan another trip!